How to mount the Flatmount extension
To fit your Remmen strap to a camera equipped with a flat mounting lug, such as a Canon DSLR, we have developed the Remmen flat-mount extension. In this guide we will show you how to use it.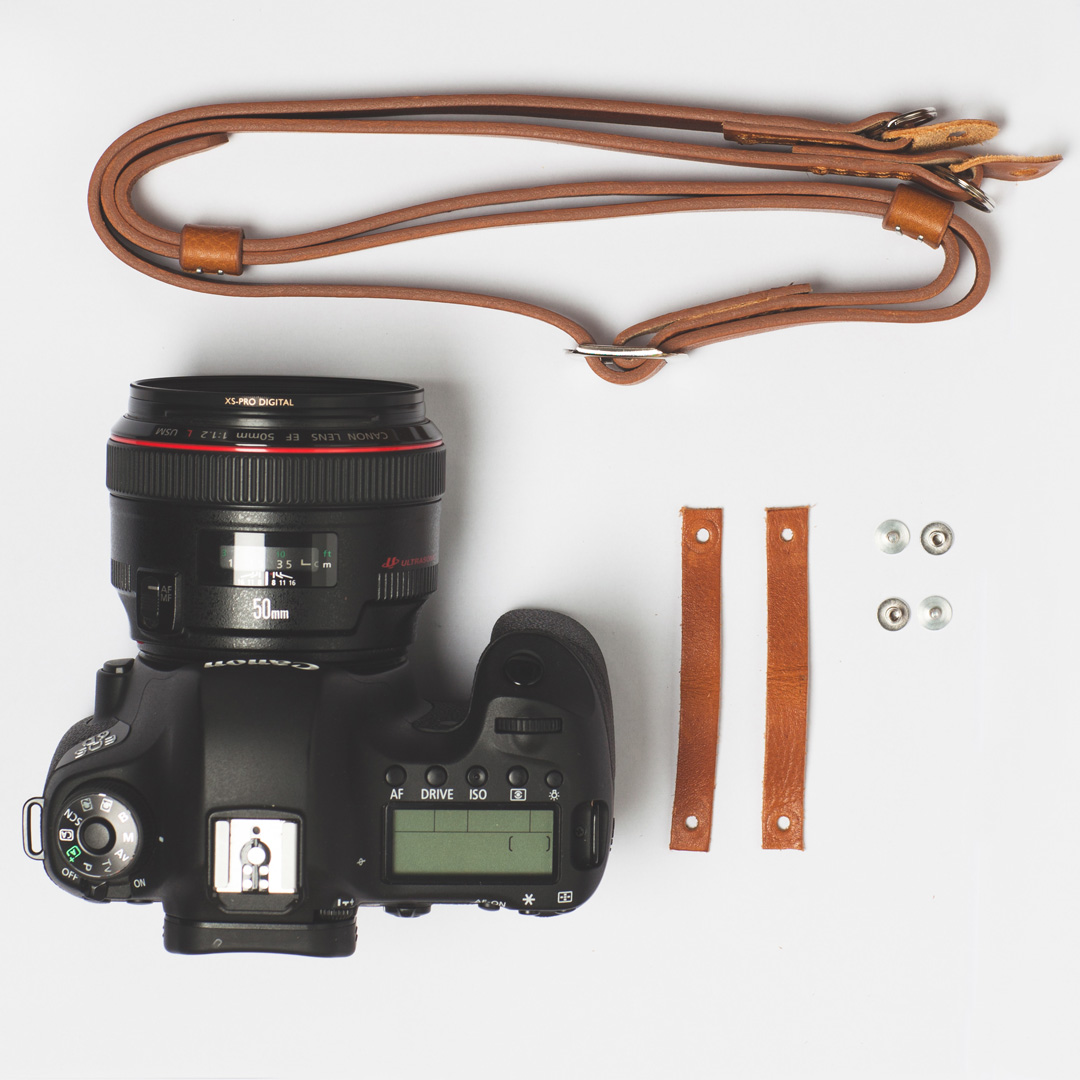 Step 1 – The things you'll need: the Remmen strap, the Remmen flatmount extension, your camera and a flat screwdriver (not shown).
Step 2 – Run the flatmount extension through the flat lugs, with the back (flesh) side away from the camera.
Step 3 – These are the screws that will hold the flatmount extension in place. Don't lose them!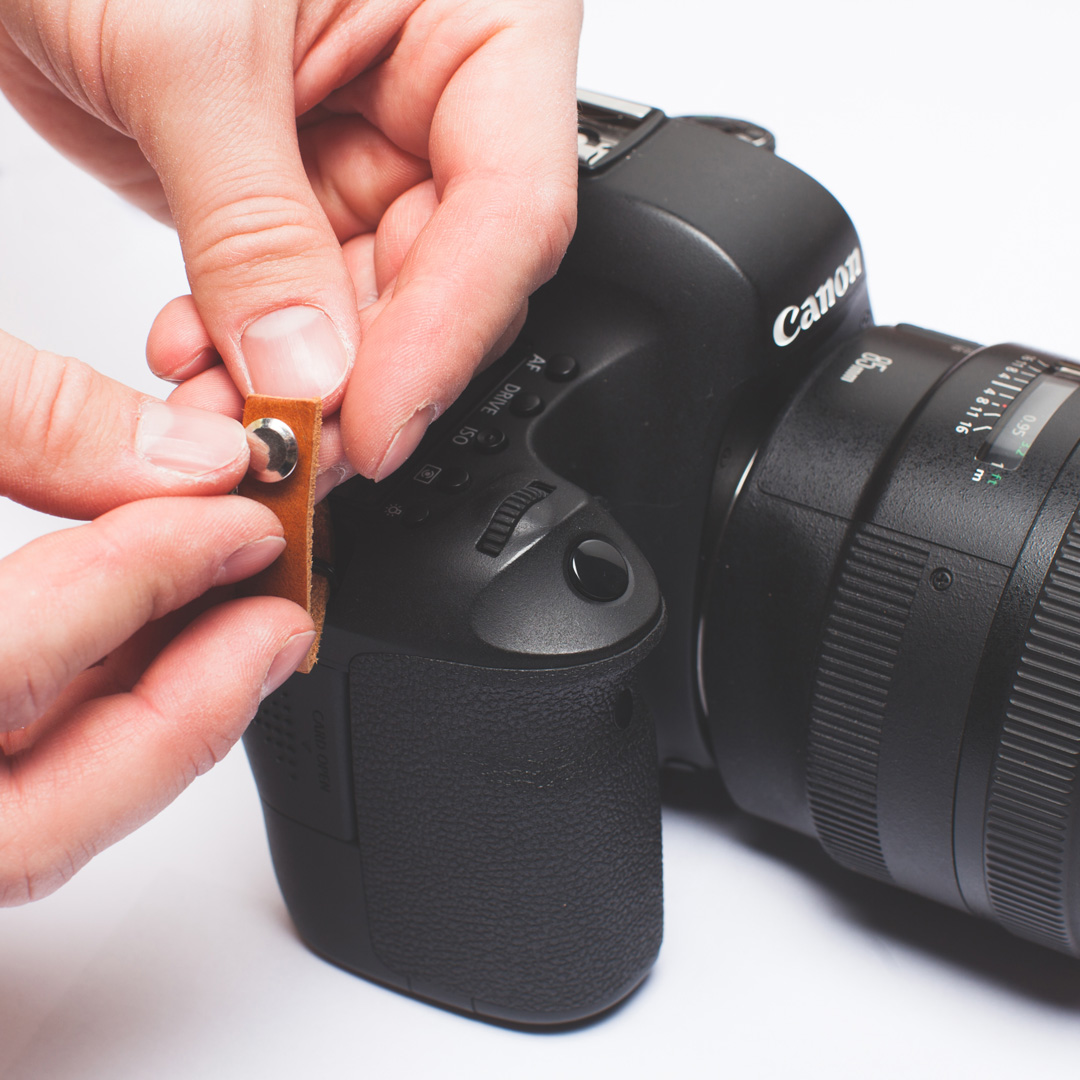 Step 4 – Press the bolt through the bottom hole of the flatmount extension from the front (grain) side.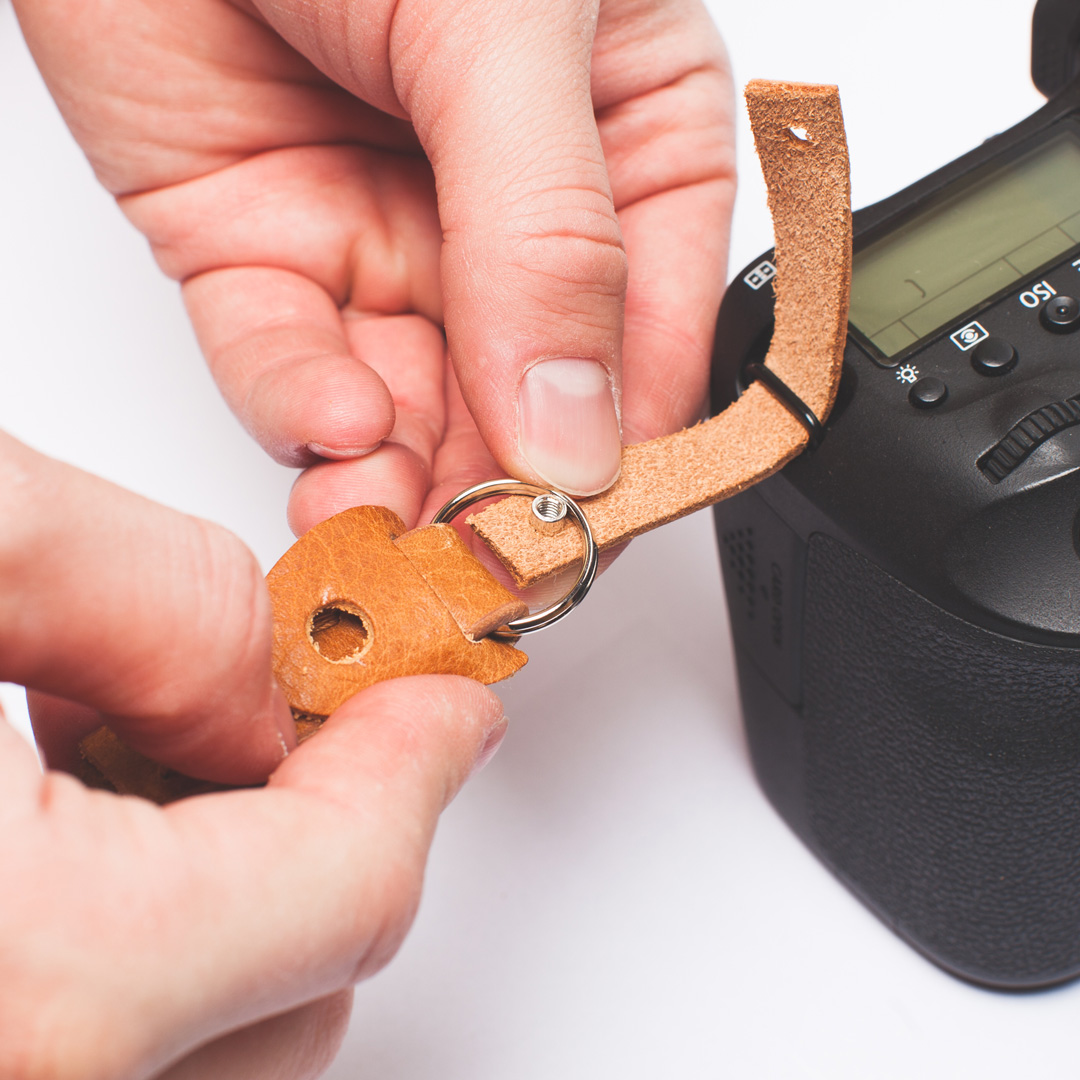 Step 5 – Place the ring of the Remmen strap over the bolt.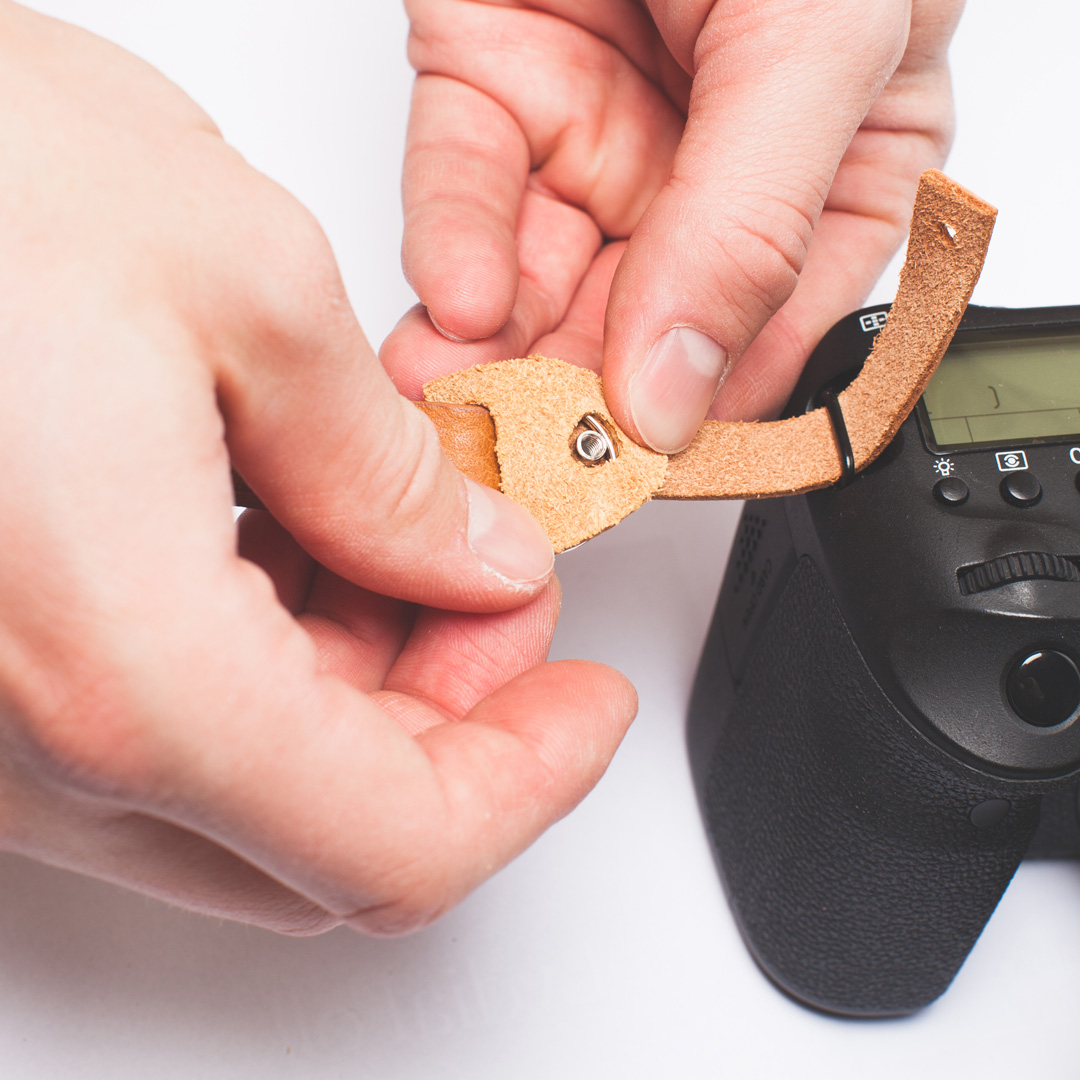 Step 6 – Continue by fitting the nut through the hole of the protective leather flap of the Remmen strap.
Step 7 – Run the nut through the hole on the other end of the flatmount extension to close the loop.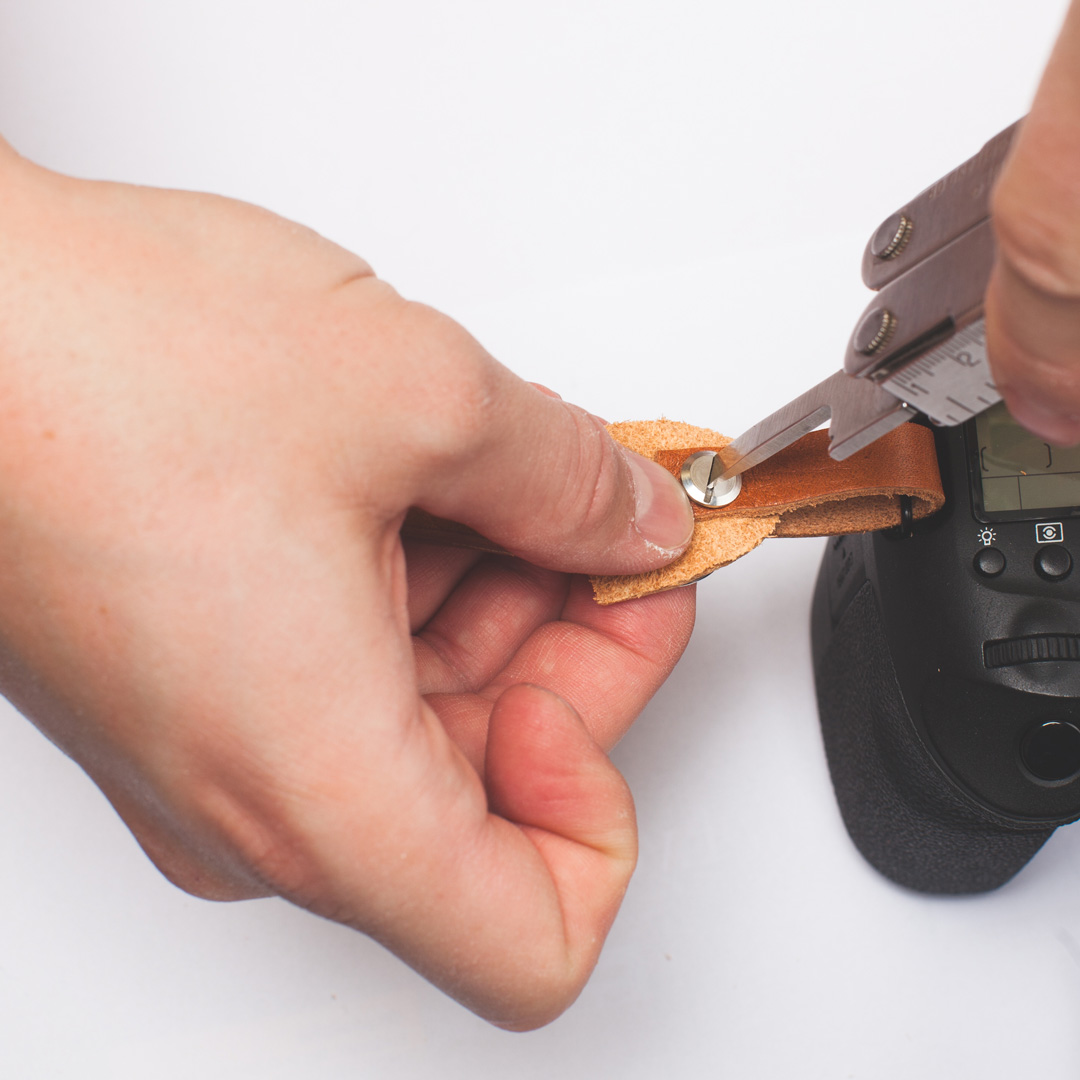 Step 8 – Screw the screw into the nut at tighten it with a screwdriver.
Done! Your camera is ready for action!
Don't forget to check the screws from time to time to assert that they still are tight.